The All New CELEBRITY EDGE
Sailing from December 2018



Let's explore one of the amazing venues aboard Celebrity's newest ship, Celebrity EDGE. Introducing Eden, a space where nature is so present, it is known as "the room that lives" featuring stunning panoramic ocean views and an atmosphere that changes throughout the day. Delivering a transformational space that just as organically blends nature with design as it does culinary discoveries with performance art. It's a fusion that creates a delightfully unexpected array of immersive experiences. No matter what time of day or night, Eden will awaken every sense—taste, sight, sound, smell, and touch.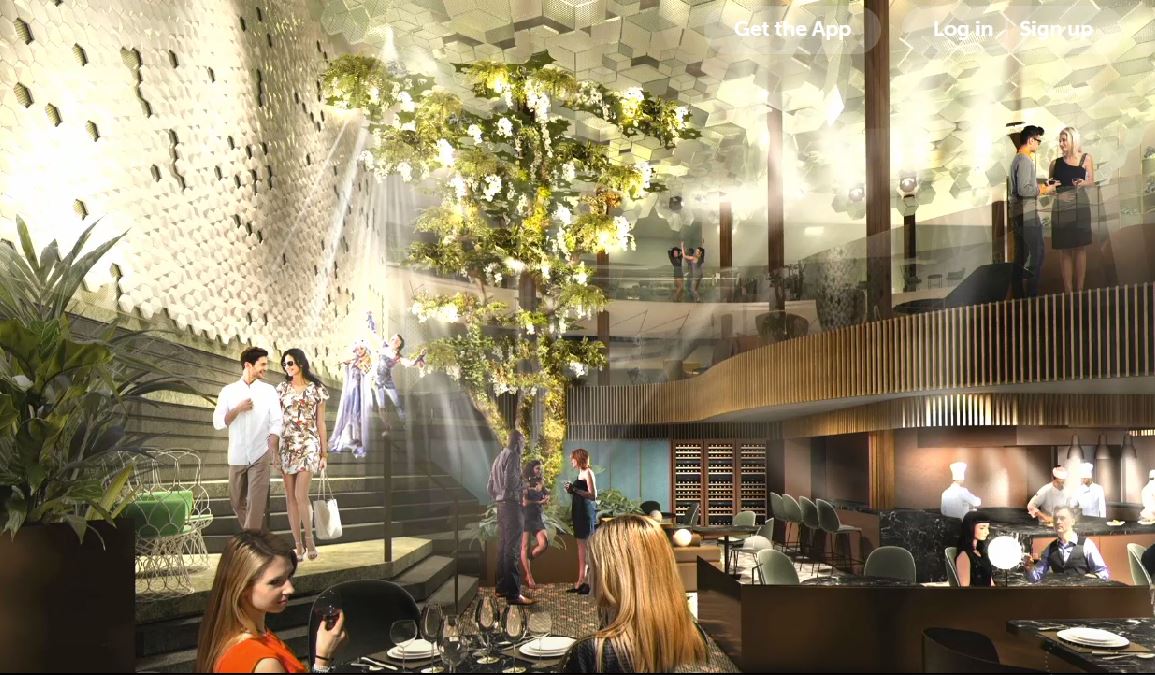 Celebrity Edge is a ship designed to change the way you experience the world. A perfect example of this is the mind-blowing new venue, Eden. Celebrity invites you to indulge every sense in a transformative atmosphere that changes from chillful mornings to playful afternoons to sinful evenings.


Celebrity Edge introduces the industry-changing concept of outward facing spaces designed to build a greater connection between you and the sea. Eden is the essence of this concept, a true window to the world—literally. It's three levels of sensory experiences completely wrapped in glass. Three stories of windows that look out to the ocean, with two areas of al fresco seating on both sides of Eden for breathing in the refreshing salt breezes.


With over 11,800 square feet of event space, Eden is the ideal location to host engaging business luncheons, magical wedding celebrations, inviting reunions, and any event you can dream up—all with a backdrop of million-dollar views.


The sheer size of Eden will amaze everyone who enters. It's by far the grandest space Celebrity has ever designed that purposefully connects you to the sea—and the exciting destinations beyond.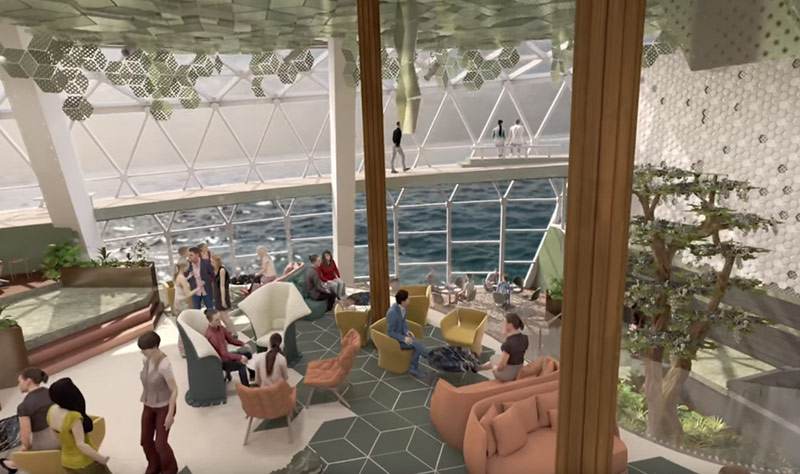 CHILLFUL
Bright and airy, three stories of windows bring in the shimmering morning light and offer stunning views as far as the eye can see. Along the meandering path, lookout points designed by Patricia Urquiola offer the perfect place to chill—on every level.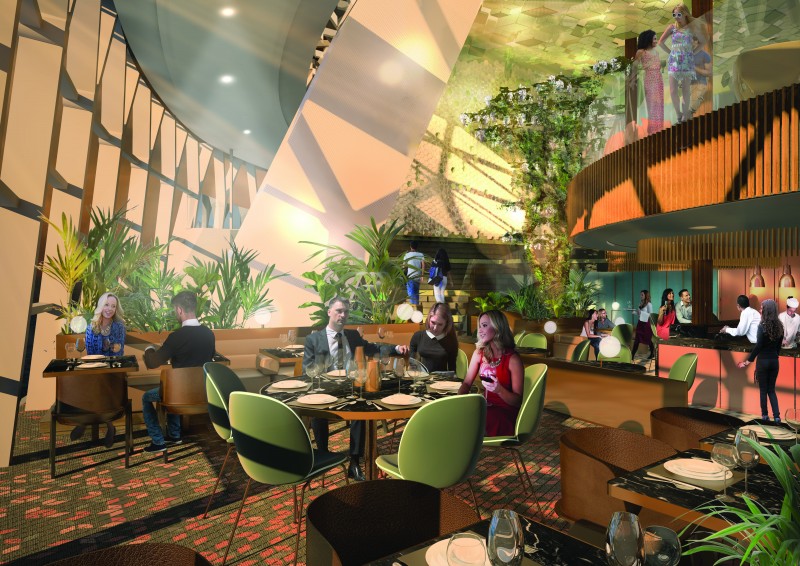 PLAYFUL
Strengthen your culinary skills with hands-on cooking classes and indulge in hand-crafted cocktails artfully garnished with fresh herbs from the living library of plants. Awaken your inner oenophile with wine tasting and pairing seminars held by our master sommeliers.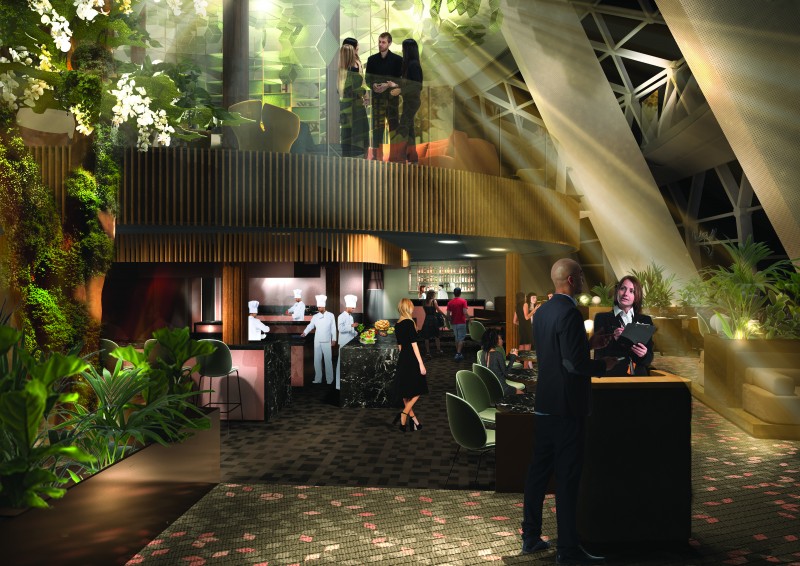 SINFUL
Experience Eve at Eden, a fusion of performance art and unique culinary experiences—developed in partnership with Variety Worldwide, the devilish geniuses who blend unconventional theater with dining and nightlife.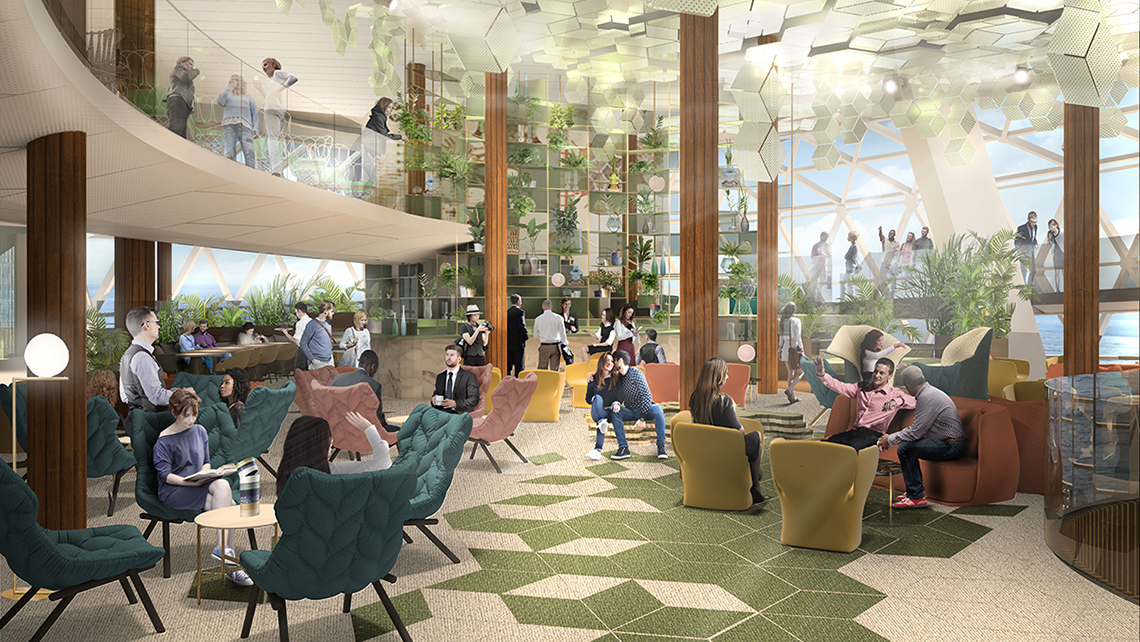 A TRANSFORMATIVE EXPERIENCE
Eden delivers a transformative experience that just as organically blends nature with design as it does culinary and performance art. The designers' inspiration and creativity spans from Las Vegas to Dubai and London to New York.

No two visits to Eden are ever the same.


Learn more by calling us today!

Choose from a variety of dates, itineraries, and deals.
CALL TODAY!
Call Now to Book!

(828) 696-8200


| | | | |
| --- | --- | --- | --- |
| | | | |
About Us:
Fifth Avenue Travel is a wholly owned division of Go Travel Inc. Go Travel was founded in 1979 and continues to operate under its founding management. Go Travel is designated as a Top Ten U.S. agency by Ensemble Magazine and has an A+ financial rating with BBB. Our award winning professionals will work diligently to create your dream vacation. With our locations throughout Florida and North Carolina and over 150 professionals on staff, we have achieved the first hand knowledge and expertise which ensures that you have the highest quality vacation experience. Visit GoTravel.com for details.
All prices are in USD, per person based on double occupancy, cruise only. Unless indicated, port fees are additional. Restrictions may apply. All pricing is subject to availability and to change. Call your Fifth Avenue Travel agent today for specific terms and conditions. Ship registry as follows: Carnival - The Bahamas, Panama, & Malta; Fathom - Bermuda; Cunard - Bermuda, Panama, & Malta; Crystal - Malta; Royal Caribbean - The Bahamas; Celebrity - Malta; Princess - Bermuda; MSC - Panama; Norwegian Cruise Line - The Bahamas; Oceania - Marshall Islands.
GO TraveL INC.
Florida Seller of Travel Reg. No. ST11233